7 Weeks to 100 Push-Ups Book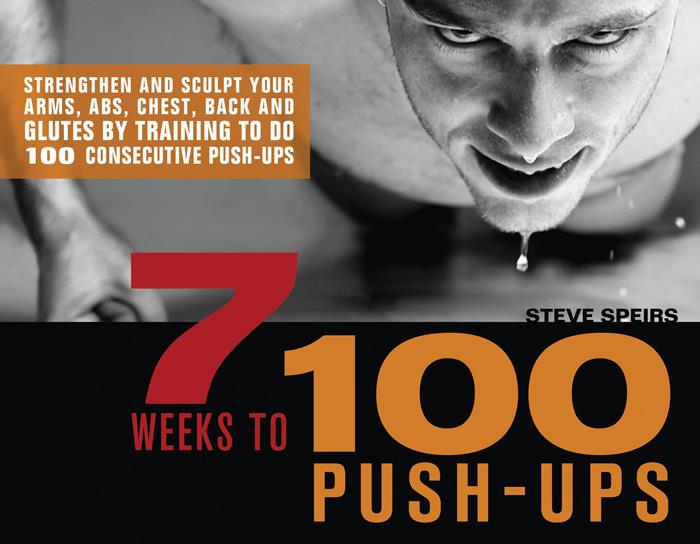 After launching the Hundred Pushups website several years ago, I received many email requests for a book of the same title. Well, as luck would have it, a well-known publisher, Ulysses Press, backed me in my quest to write a comprehensive and challenging publication about everyone's favorite exercise - the humble pushup!
7 Weeks to 100 Push-Ups was published June 1st, 2009 and can be purchased at the following online retailers (prices correct January 17th, 2016 and subject to change):
Also, be sure to check out your local Barnes & Noble, Books-a-Million or Borders store who may be carrying 7 Weeks to 100 Push-Ups. If they don't have the book in stock, politely inform them that they should be selling it!
If you're a store owner interested in selling the book, feel free to contact Publishers Group West - the main distributor for Ulysses Press - which I believe nearly every bookstore in the country has an account with.
Speaking of Ulysses Press, they've also published many other fitness books, including the excellent 7 Weeks to 300 Sit-Ups, 7 Weeks to 50 Pull-Ups and 7 Weeks to Getting Ripped. More details on these and other "7 Weeks" books can be found here.