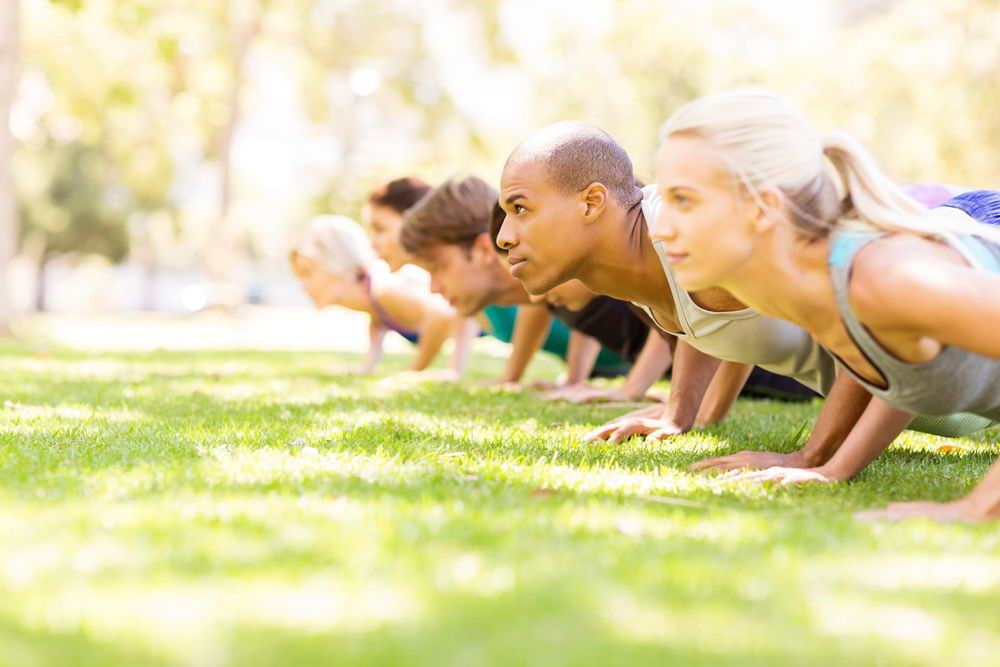 Since the web site launched in June 2008, thousands of challengers have jumped on board the hundred pushups plan. Listed below in chronological order are those who have followed the program and successfully completed one hundred consecutive pushups.
Many congratulations to you all!
If you've also tasted success and would like to be listed below, just send me an email and I'll add you as soon as I can.
who did the hundred?
Name
Manol Rankov
Tyler Lavigne
Colin C. Coad
Pierre Bosse
Edwin Clark
Hugo Forte
Kade O'Reilly
Paweł Jaciów
Kim Bauman
Daniel Tchen
Martin Clinton
Andrzej Jeziorski
Anand Narayanappa
Jeff Daukas
Bob King
Drin
Tom Benington
Aristeidis Katirtzidis
Anthony Yates
Juan D. Aviles Perez
DaTwan Dixon
JESUSAYDİN
Jaka Cresnar
James Connelly
Steve Savage "King of the Beasts"
Inspired by the success stories listed above?
Think you can push yourself to the limit and do the magic hundred? Send me an email and let me know.
Just started the challenge?
If you'd like to be listed on the "take the challenge" page, just send me an email and I'll add you as soon as I can.
Good luck and happy pushups!