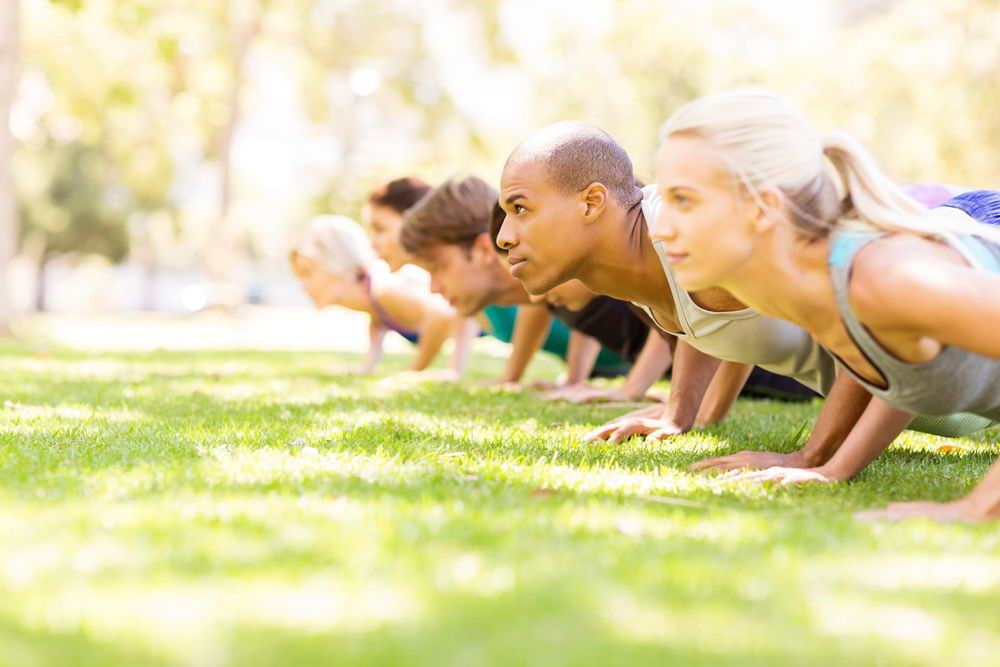 Since the web site launched in June 2008, thousands of challengers have jumped on board the hundred pushups plan. Listed below in chronological order are those who have followed the program and successfully completed one hundred consecutive pushups.
Many congratulations to you all!
If you've also tasted success and would like to be listed below, just send me an email and I'll add you as soon as I can.
who did the hundred?
Name
Juan Pernia
Big Red
Timothy Eng
Martin Bodek
Prasanna Kumar
Rob S. Arnold
Joshua Bixler
kney
Maksym Gerasimov
Iain MacCall
Bernd Schüßler
Joseph Bae
Lars Larsson
Skickat från
Antti Nissinen
Nilesh Prasad
Dana Blouin
bsb1122012
Andrew
Pawel Gumula
Hesham Ismail
Cem Argunsah
Jacob Harris
Poul Vestergaard
Curtis Jackson
Matt Evans
Patty Dreven
Mason McGinn
nicklas rylin
Linda Djerf from Umeå in Sweden
Mike Reid
Alan Escreet
Anton Berezin
Reginald Brown Jr
Jeremy Gaunt
Ian Walker
Liz Walker
Steve Brantley
Devin W
Matt Starkey
Alex Joll
Jimmy Hamic
Chiwando Kaca
Chuck Alexander
Mitchell Koenig
Jacob Tisdale
Michael Nordby
Chris Randolph
Ben Geffner
Mark Skelton
Greg Forbes
Eric Feil
Jaymee
Daniel Picardo
Oren Barak
Silas Hessler
Mike Toleno
Stephen Sheehy
Cristian Ogrezeanu
Toby Jaunay
Kevin Connolly
Joshua Streeter
Inspired by the success stories listed above?
Think you can push yourself to the limit and do the magic hundred? Send me an email and let me know.
Just started the challenge?
If you'd like to be listed on the "take the challenge" page, just send me an email and I'll add you as soon as I can.
Good luck and happy pushups!